MV Tapana & Tapana Catamalan Liveaboard
Tapana Liveaboard and Tapana Catamaran are owned and operated by Tapana Liveaboard Co.,Ltd. Tapana Liveaboard is established in 2004 and Tapana Catamaran in year 2014. We have year-round trip in various destinations. THAILAND Andaman Sea ( Both Similan National Park and In Famous South Andaman Area ) , Gulf of Thailand ( Including Koh Tao , Sail Rock , Chumpon National Park and Losin ). We are also have aboard destination in their diving hi-season.
​
Tapana Liveaboard is your number 1 choice of diving liveaboards in Asia and the Pacific.
​
เรือฐาปนาลิฟอะบอร์ต สร้างขึ้นตั้งแต่ปีค.ศ. 2004 และเรือฐาปนาคาทามารันสร้างตั้งแต่ปีค.ศ. 2014 จัดทริปดำน้ำหมู่เกาะสิมิลัน และทะเลอันดามันใต้ อ่าวไทย (รวมถึงเกาะเต่า หินใบ หมู่เกาะอุทยานแห่งชาติชุมพร และเกาะโลซิน)
เรือฐาปนาลิฟอะบอร์ต เป็นทางเลือกอันดับแรกสำหรับนักดำน้ำทั้งในเอเชียและแปซิฟิก มีประสบการณ์อย่างดีพร้อมทีมลูกเรือที่ให้การต้อนรับเป็นอย่างดี
เรือฐาปนาฯ สามารถรับนักดำน้ำได้เต็มที่ 20 คน และที่พักสำหรับทีมลูกเรือ มีห้องรับรองพร้อมโฮมเทียเตอร์ ออดิโอและระบบวีดีโอครบ พร้อมทีวีจอกว้าง 56 นิ้ว มีภาพยนตร์กว่า 200 เรื่องให้เลือกและมีห้องอาหารกว้างขวาง
Experienced Thailand Liveaboard that will make you warm with the best crew.
Tapana Liveaboard can accommodate 20 divers and still have room for staff members. With spacious lounge and dining area,

there is always have space for you on board.
The lounge is equipped with a full home theatre audio and video system boasting a 56 inch screen television with more than 200 famous movies.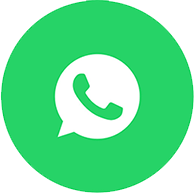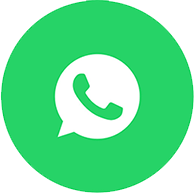 "North & South"Burma Dive Site
6 Days 7 Nights with 20 Dives
*Recommended Travel to Ranong by Car, Bus or Flight..

Depart: Nok Air Bangkok-Ranong 05.45-07.10
Return: Nok Air Ranong-Bangkok 07.40-09.10
Notes: Please confirm booking with the travel documents for immigration procedures 30 days before the departure date.
​
Myanmar Dive Site are very beautiful landscape, there are still full of Sea fan and colorful Soft Coral. Myanmar also have a lot of rocky area and cave. Surrounding by many different kind of aquatic life underwater. You have chance to see big stuff and of course, many kind of small stuff also. Whale Shark, Manta Ray, Eagle and Devil Ray including Marble Ray have been found there. Absolutely for macro stuff lover, you have a chance to found some rare aquatic life there too. Hairy Shrimp, Frog Fish, Bubble Bee and Harlequin shrimp also can be found in Myanmar area. Myanmar dive sites will explored your advanced diver experience, there will make you more adventure and more fun.